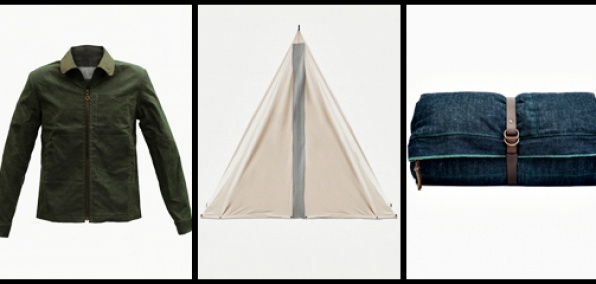 Eighty years ago, a Frenchman lost his hunting trousers.

(It's a long story.)

Today, you find them.

(It's a... 156-word story.)

Look toward Scout, a Seattle-based supplier of rugged essentials that also dabbles in rare reclaimed pieces from around the world, online now.

At first glance, this just seems like a very Pacific Northwest-y place to stock up on camping gear. Because that's how it started. First, with some single-pole tents. Later, they received their merit badges in Italian selvage denim sleeping bags. And nowadays, they're making waxed jackets, Horween boots and whistles. It was a very natural progression.

So yes, you'll want that stuff before heading off to Yosemite (or a neighborhood park). But you'll also want to stop by the "Reissue" section of their site. That's where they've amassed some one-of-a-kind, vintage rainy-day essentials that belong on your body during an April shower. Or in a museum. Stuff like a Filson jacket from the 1970s, a Japanese military raincoat from the '30s and French corduroy pants made before World War II.

The Greatest Pants Generation.