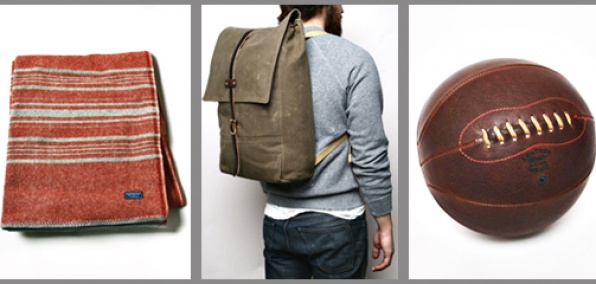 Look, we're all friends here.

And we all know what's underneath that tough, rugged exterior...

Full frontal nudity.

So, back to that exterior...

Seek cover at General Quarters, a revered LA men's shop carrying all sorts of refined yet rough-and-tumble essentials, joining the online masses now.

Angelenos love this place. It's one of those stores that carry waxed-twill rucksacks and leather bracelets, have a barbershop in the back and keep a Triumph TR6 in the window (yes, like McQueen's from The Great Escape). But now, it's also one of those stores that exist simultaneously in real life and on the Internet (minus the barbershop and bike).

This is especially good news if you're not in the greater Los Angeles area but you are in the market for a new wool blanket or an old leather basketball. And while they're still getting all the wearables from their brick-and-mortar online, for now just grab one of those vintage-looking sweatshirts that's been pre-distressed with holes in all the right places.

Including one for your neck and two for your arms.