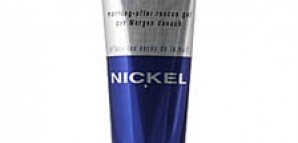 Moisturizer isn't the kind of thing you think about much...or at all.
Hangovers, on the other hand, you have some experience with. So when a moisturizer undertakes the dubious task of curing your
hangover
...well, it deserves a second look.
Nickel, a French spa that makes shaving and beauty products for men, has seen your face after one of these nights...and they're not impressed. Hence the
Morning After Rescue Gel
, designed to tame the beast that is your AM face. We took it for a test run the morning (ok, noon) after a particularly rough night. The gel is cool and light and feels like nothing going on, and we immediately felt a nice refreshing kick, no doubt from the real unroasted coffee they somehow got in there (much less painful than slapping some steaming Starbucks espresso on your face).
Final verdict? Only an intricate ritual involving tomato paste, headstands and Ukrainian scotch can really cure one of our hangovers, but at least our face can look and feel soothed...and dare we say, even slightly glowing.