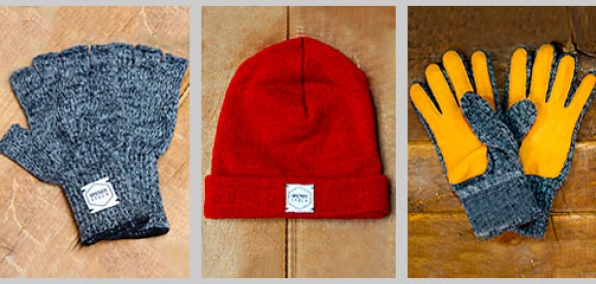 Around this time each year, it's important to be thankful for what you already have.

Like fingers.

And a head.

You should take care of those, you know. Preferably via Upstate Stock, a new knitter of fine wool hats and cozy winter-proof gloves made in the US of A, online now.

This stuff hails from upstate New York. Because that's where their founder came across a 67-year-old family-owned factory lying around and thought, "Hats and gloves." Good thought, because that same factory's knitted things for the Army and the NYPD. People who have to use their fingers and heads.

But back to your fingers. They'll be housed in a pair of charcoal-colored wool gloves with deerskin palms. Which are warmer than your palms. Or in a fingerless pair for when s'mores construction demands your full dexterity.

And your head. That goes into a woolly red ski cap that will both defend your ears from windchill and help you clinch a Steve Zissou look-alike contest.

Oh, and if you order anything online before December 25, you'll get 25% off.

That date feels significant.