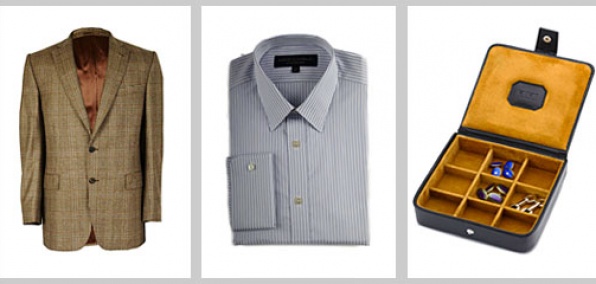 This time of year, tweed starts popping up on everybody...

... in other places.

Although even in LA, you never know when you might need to go from a pool to a tweed-friendly library...

... -themed bar.

Give a royal wave to The Gentleman's Journal, an impressively British webshop for tweed jackets, swim trunks and other debonair stuff you won't find within a few thousand miles of Melrose, online now.

After just a few minutes scanning the site, you'll probably see yourself in a Match Point/Johansson scenario pretty quickly. (Um, the first half, with the tennis and the mansion day-drinking and the... clothes.) You could go for an impromptu skeet shoot with that tweed William Evans shooting jacket over a flannel Gieves & Hawkes shirt. You could tuck a leather flask into your raincoat. You could briefly consider a raincoat.

But okay. In the short term, you're probably just going to wear one of the Turnbull & Asser shirts with some chinos by the fireplace at Warwick while swirling a snifter of brandy.

Or whatever.

As long as you're swirling something.