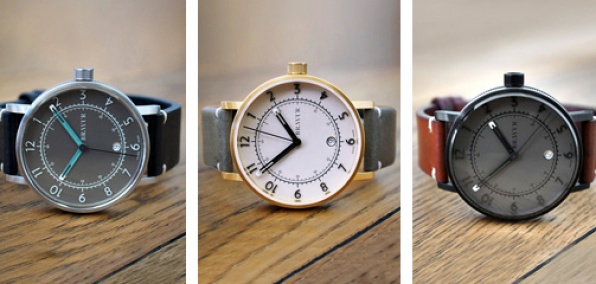 The Swedes have a long history of creating beautiful things.

The Swiss have a long history of making watches.

You have a long history of having wrists.

Today: we see what happens when the Swedes, the Swiss and your wrists come together.

Take a second for Bravur, a new line of minimalistic, wear-with-anything watches courtesy of Europe's most aesthetically pleasing countries, online now.

This couldn't have come at a better time. Because here you are, mere weeks from saying things like "Ten minutes until the turkey's done," and here these guys are with their astonishingly good-looking watches. You know... so you have a handsome way to tell when 10 minutes are up. And the turkey is done.

Anyway, head to their site and pick a watch. Shouldn't be hard. You've got five form-follows-function dials (think gold, matte black and graphite). And five bands (think leather, leather, more leather and suede). All are fully capable of completing a suit.

Also, keeping time. But that's less impressive.