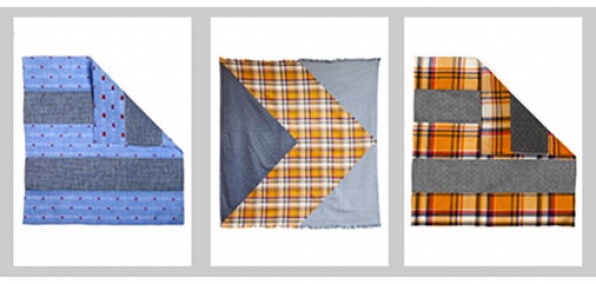 Drying the tears of a beautiful stranger.

Improvising a predinner pocket square.

Wiping your perspiring brow in the middle of tense brow-perspiring situations.

It may not be today. It may not be tomorrow. But it'll happen.

That perfect... handkerchief moment.

Anyway, here's Chief, a Brooklyn-based fabricator of small, dapper things ending in the suffix 'chief, online now for the first time in its short yet powerful existence.

The guy behind this started cutting his own handkerchiefs from dress shirts a while back. But he couldn't keep wearing dress shirts with handkerchief-shaped holes. So he did what anyone would have done: find a bunch of cotton, linen, chambray and wool from Japan and reassemble it stateside as handkerchiefs.

Hand-stitched patchwork ones that have the power to increase the patterns on your person by at least twofold. We're talking madras, gingham, floral prints, all at once. Check your local/state pattern laws and have at it.

Oh, and their full collection can be ordered in three different lengths. In Halloween terms, that translates to handkerchiefs for Butch Cassidy, neckerchiefs for Jason Schwartzman circa Moonrise Kingdom and kerchiefs for... okay, so you already did sexy pirate last year.

And sexy Bret Michaels the year before.