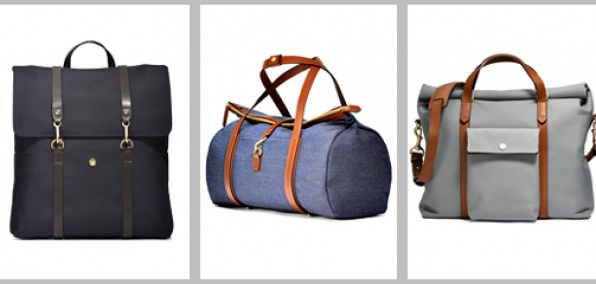 The December solstice. The Feast of Our Lady of Guadalupe. Wright Brothers Day. Nevada Day. Cyber Monday. American Indian Heritage Day. Thanksgiving.

Clearly, you've got a lot of cause for travel over the next few months.

So, clearly, you need the assistance of a handcrafted Danish duffel bag.

Oh, speaking of: meet Mismo, a lovingly constructed collection of weekend bags from Denmark that's about to fulfill your every end-of-the-year travel need, online now.

Consider this: you've got a husband-and-wife team of Danish luggage artisans at your disposal. They share a love of simplicity and fine materials. They get into little arguments about full-grain leather vs. Italian cotton canvas. As any married couple would. And then they make up by creating the handsomest totes, backpacks and carryalls possible.

This is where you come in. Because you're going to swing by their website, browse through those totes, backpacks and carryalls, and pick a few things to take with you on the road this fall. Like a WWII-inspired aviator bag. And a leather-trimmed dopp kit. And a waxed-canvas lunch sack.

Your sandwiches deserve this.