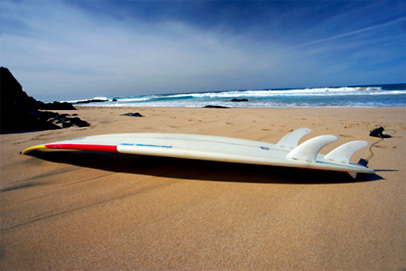 In this heat, nothing beats getting wet.

And if you can get wet while ripping the barrel of a 10-foot pounder, even better.

Beat the dog days of August in the East End, where Main Beach surf shack can teach you how to ride water like a pro (or at least well enough not to fall off the board immediately).

Instead of being run by a questionable weed-infused 19-year-old, Main Beach's founder is formidable Ironman triathlete Lars Svanberg (owner of the toughest Nordic name since World's Strongest Man champ Magnus Ver Magnusson). There are 19 qualified instructors, ranging from the laid-back Monte to the beautiful Kristin, a petite redheaded surf champion who rides the nine-foot longboard.

You can opt for hour-and-a-half private lessons or a full weekend boot camp for those who feel the need to call Kristin "drill sergeant." And in true surf style, Main Beach is easygoing: you can extend sessions, bring friends along to reduce the price, and combine your surfing experience with other water sports like wakeboarding, waterskiing and kneeboarding.

Unfortunately you'll be back to riding the heat waves on Monday.