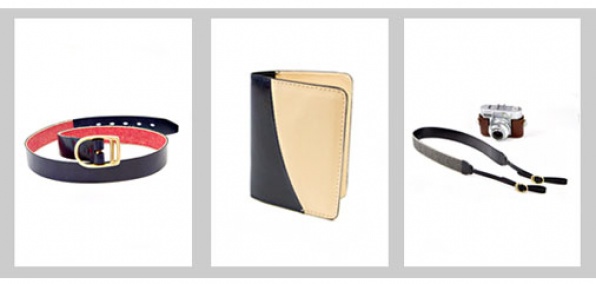 Here's an ode to leather:

"Leather is just so great. Especially in the fall."

Don't look at us like that... It was an ode to leather.

No one ever said this would be complicated.

Now here's an ode to Miansai Leather Goods, a dapper hodgepodge of anything from wallets to belts to camera straps made from US-military-grade rope and Italian calfskin leather, available online now.

Michael Saiger. That's who's behind this stuff. And maybe the name rings a bell. Maybe you've had a run-in or two with his bullet cufflinks and nautical watches in the past. Well, you're about to have a run-in with his leather in the present.

By now, you probably realize that this is all about to make a very handsome cameo in your fall. What you may not realize is that by "this," we mean "reversible linen belts that change from red to navy faster than you can say excuse-me-while-I-dazzle-you-with-my-reversible-belt" (those'll be available on Tuesday). And "vintage bifold wallets that you'll use to buy pumpkin lattes and stuff."

Also, check out the Italian-leather camera straps. They won't start shipping until October 21, but that's actually kind of perfect.

Assuming you're dressing as Robin Williams in One Hour Photo for Halloween.