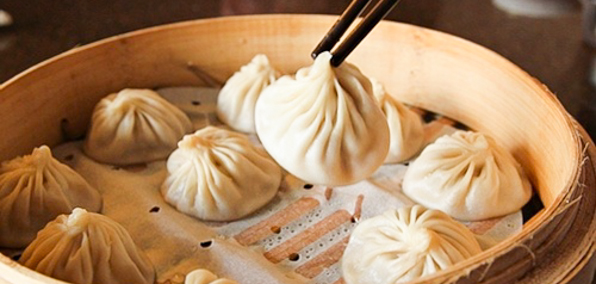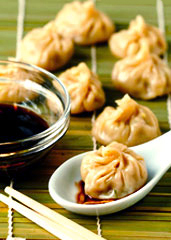 It's good to be the king...
... of all things spicy-noodle-and-soup-dumpling-related in Deep Ellum.
Gracefully bow for
Monkey King Noodle Co.
, a little wooden shack that's serving hand-pulled noodles and broth-filled dumplings, now soft-open for lunch in Deep Ellum.
Go ahead, take a look. Looks like a wooden box. One with a winding staircase that leads up to an empty rooftop (furniture is coming). So right now, there's not much in the way of sitting and staying awhile. But peer inside that walk-up window, and you'll find a guy carefully hand-pulling noodles. Which is the visual hallmark of all good lunchtime decisions.
So head over in the afternoon. Check out that menu. It's pretty small for now. Makes things easy. Beef or chicken with noodles in a spicy broth. Pork dumplings, soup dumplings and wontons with chili sauce. There's no wrong play here.
And if you're one of those people who insist on only eating dumplings after dark, well, we've never heard of that before, but no problem. Just hang tight while they hammer out some details. Details being dinner and possibly, hopefully, late-night service.
Come on, Monkey King. You can do it.