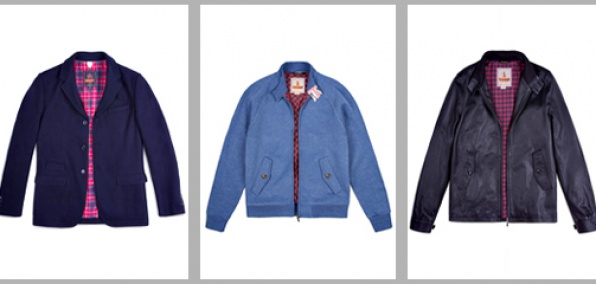 Today.

Friday the 13th.

The unluckiest day of the year...

... for anyone who wears jackets and doesn't see this.

Bow in respect to Baracuta, an icon of British jacketeering and the preferred jacketologists of such individuals as Terence Steven McQueen, Francis Albert Sinatra and Elvis Aaron Presley, online now.

If there existed an International Jacket Hall of Fame... it would probably be pretty strange. But these guys would be first-ballot inductees. See, they've been making the same clean-cut, tartan-lined British-weather coping mechanisms since the reign of George VI (or 1937, if you're rusty on your monarchs).

And hey, finally, after 76 years, they've put their wares up on a website. Their website. Which is great because temperatures are dropping. Leaves are crispifying. And you could really use the kind of legendary waterproof jacket that falls under the category of "St-Andrews-in-September-appropriate." Or "warm."

Of course, before you check out, you'll also want to peruse some of the other autumnal items they're experimenting with. Like scarves. And fleeces. And scarfleeces.

That last one's an imaginary thing we made up.