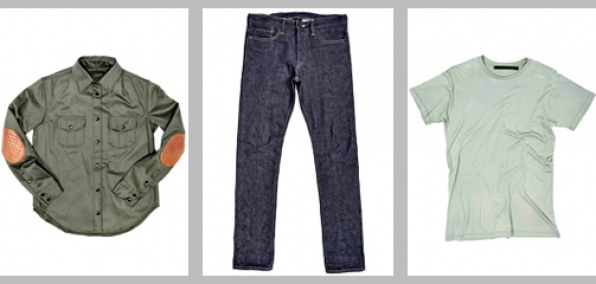 Summer is ending.

You're going to hear that a lot over the next couple of weeks.

It's going to anger you greatly.

Just remember: the sooner fall happens, the sooner you can wear some of this.

Accept the sartorial equivalent of a hug from John Elliott + Co, a masterful collection of hoodies, jeans, sweatpants and other incredibly comfortable every-single-day-during-fall-type-stuff, online now.

The guy with his name on this: you could say he's good at clothes. You could also say that at age 8, he submitted his own sneaker designs to Nike. Because he did that. And now he's doing this: 38 pieces of body-covering excellence from tees to selvage jeans to leather-patched overshirts. This bodes well for you.

So check out his virtual shop. The idea here is "basics." The kind of supersoft terry knit sweatpants you buy for when you're stationed in a club chair with the Sunday paper. And the kind of jeans that look like you've worn them since 2004. And, of course, a tailgate-approved hoodie with zippers imported from Switzerland.

Chocolate. Banking. Zippers. It's who the Swiss are.