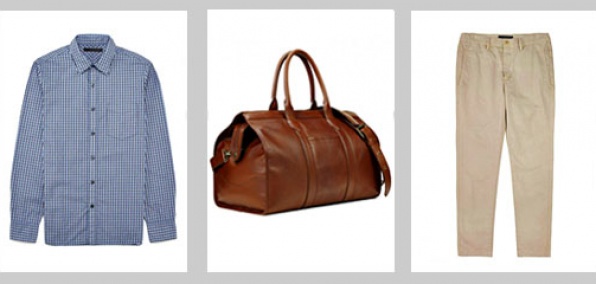 It's not that you'd call your thighs a critical part of the American culture.

But you're not going to spend all your free time disputing the notion either.

Especially when you've got some preppy pants to buy at the new web home of Onassis, a lesson in Americana via chino from the finest NYC-based shop ever to be named after Jackie's Greek tycoon husband, online now.

Looking at all this stuff when you're supposed to be working, you can quickly picture yourself on a schooner, maybe, sporting an oxford, a herringbone striped sweatshirt and some soft olive-colored chinos as you stand up in the breeze to be introduced to Ralph Lauren's daughter, who brought along her friends: a senator's niece, a part-time model and some curly-haired blond guy with a bongo.

You've always had a pretty active imagination.

But regardless, it's hard not to want to buy the types of clothes that make you feel ready for such things, even if you just put them on to go get some pancakes and coffee. And if you happen to pick up a magnificent leather weekender bag and a six-button vest while you're at it, well...

Then you've slightly overdone it for pancakes.