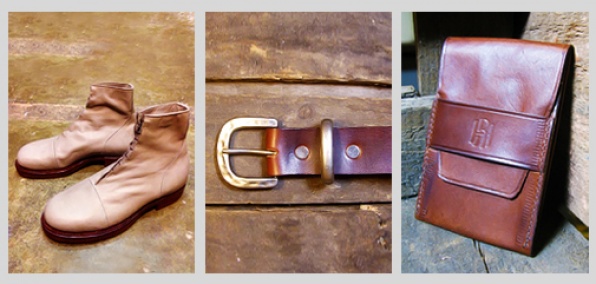 Some things you just wouldn't do.

Like putting bluegrass on your workout playlist.

Or inviting a stranger over to eat cotton candy.

Or procuring a wallet made out of kangaroo leather.

Some things. We said some things. As for the latter, there's Roberts & Hassett, a Melbourne-based shop that recently starting selling some rather dashing wallets, belts and shoes (the majority of which are made from kangaroo) online.

Right, so these all essentially function just like any other wallets that hold your money or pairs of shoes that hold your feet. Only they're automatically more interesting since they're made from kangaroos. It just works out that way.

We're not saying there's anything wrong with cowhide. You'll actually find a few vegetable-tanned belts made out of the stuff here. We're just saying that for diversity's sake, you need a whiskey- or brandy-colored wallet made from a marsupial.

Or some shoes that were hand-sewn. With handspun linen threads. And hand-stitched outsoles. So... handmade for short. They'd prefer you set up an in-store consultation for those, but would be happy to adjust the procedure for out-of-towners.

Or out-of-continenters.