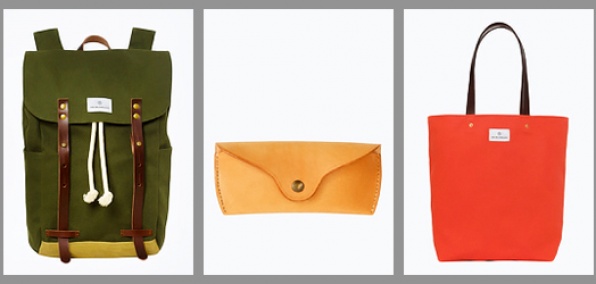 Unless you carried all your things in your hands this morning, they were probably in a bag.

And unless you carried them in a canvas-and-leather one from Barcelona, your things were probably sad.

If your things weren't sad... good job.

Take five.

Go grab a smoothie.

Otherwise, read on and behold Ada Blackjack, a fine assemblage of strong canvas bags, simple leather card holders and other vegetable-tanned finery standing at the ready to accent your body, available online now.

These are the handiwork of a nice girl from the Netherlands who now lives in Barcelona. She named them after a heroic old Inuit woman. So when you walk around, you can take comfort in knowing that your waxed-canvas bag was named after a heroic old Inuit woman.

But first, you'll have to go to the site and click on one. Maybe that dark-green number that looks fit for a military convoy. What with all the water-repellent canvas and side pockets and dark leather straps. And its ability to make your weekend hike look at least 78% more serious.

Then you're free to move on to the leather cases and card holders. They both come in three shades: natural, brown and cinnamon.

Mmm. Cinnamon.