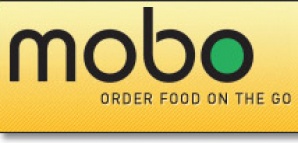 Patience is a tough virtue to have, especially on an empty stomach.
Next time, skip the call and get your food the way God intended—via text message.
Mobo
is a free service that brings a whole new level of purpose and meaning to texting—food. The initial setup and navigation on the site are a little hairy, but the payoff is smooth. Hit up their list of participating restaurants (don't expect sushi and Shake Shack yet, they're still in beta mode). Create and save "favorite" orders—for example, "1" might be your prime shell steak with mashed potatoes from Benvenuto, "2" might be two glazed donuts and a coffee at Dunkin' Donuts (trust us, there's nothing more satisfying than texting in a donut order).
Then the next time you can't stand the thought of making another single new decision, just text that number to 4MOBO (46626) and the order will be sent. You'll get a text back when it's ready for pickup (you get to cut the lines)—or have it delivered to any number of addresses via letter codes ("1w" for your work address, "1h" for home, "1a" for Anya's...).
We eagerly await the addition of
Double Seven
to the list...once you can text in an order of cocktails, technology's work will truly be done.