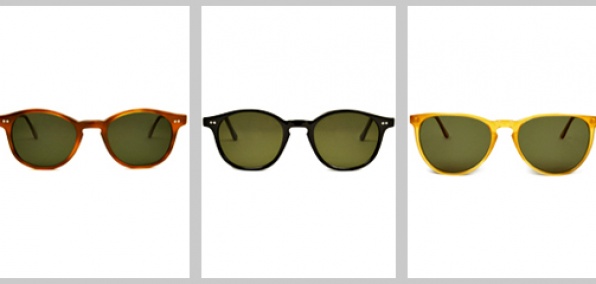 The Sistine Chapel.

The Mona Lisa.

The sunglasses you'll wear to the beach this Fourth of July.

And thus concludes an incredibly brief history of Renaissance masterworks...

Take a good look at Dom Vetro, an old-world team of Italian eyewear artisans who make their summer-worthy shades by hand like it was 1625, online now.

Yes, somewhere in the Italian Alps, these guys are hand-milling you sunglasses right now. And yes, you should procure a pair. But first, a bit of background:

Marco and Luigi are their names.
They're the guys behind this. They're also two of the last remaining certified Maestri—basically an ancient Italian guild of eyewear wizards. They've devoted their lives to this stuff. And by association, to your face.

These shades are Italian. Like, really Italian.
The acetate in the frames: Italian. The polarized glass in the lenses: Italian. The leather cases: made in China. Nah, we're kidding. They're Italian.

You've got six options.
From jet black to blond tortoiseshell. Everything is horn-rimmed and optimally shaped for going all Roman Holiday on a Vespa.

Or napping on a hammock.