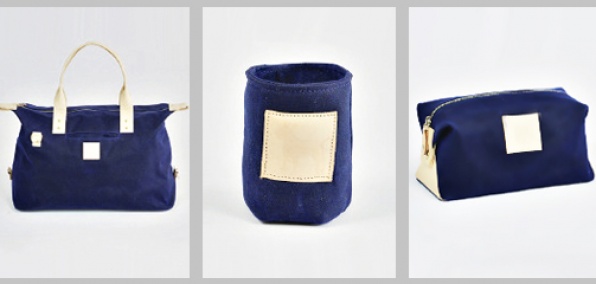 Let's back up to last summer. Local guy Read Wall launched a
smart-looking, American-made line
of plaid shirts, chinos, jackets and other things with which to stylishly cover your nakedness.
Well, this year he got to thinking: you might need a bag for all those clothes the next time you have to pack up
right now
for a Rehoboth weekend (or because the NSA is at your front door).
And voilà. Thus was born the idea for
Terrier Bags
, his new line of handsome stuff to carry your other handsome stuff, taking orders now for August delivery.
Real quick, here's what you need to know:
If luggage can qualify as "heirloom," then this does...

They're made from waxed American cotton and lined with oxford shirt fabric. Vegetable-dyed leathers. Heavy-duty hardware. Crafted by some artisan bag makers in New Jersey. So basically you should have these forever.
They come in three styles...

There's the
Boston Tote
, a beach-ready repository for your frisbee, towel and mini steel drum; the
Jack Russell Duffel
, a big bag that buckles down to a smaller size; and the
Cairn Travel Kit
, a dopp kit for your ivory-handled razors and such.
They also make a beer coozie...

Yup, a waxed canvas-and-leather beer coozie.
Foam coozies are so 2012.