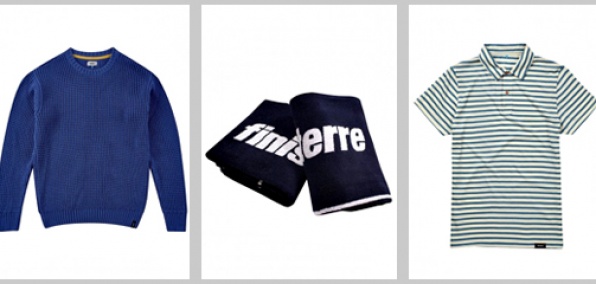 Later this summer, you'll be on a beach.

And on that beach, you'll meet someone special. (Well, special enough.)

Someone who enjoys clothing-prohibited swims after dark.

So you'll join that someone in the water. You'll splish. You'll splash. And then...

You'll be freezing. Beaches get chilly when the sun goes down.

Unless you've got this stuff:

Give a core-temperature-warming welcome to Finisterre, a rather good-looking, rather British arsenal of cold-weather beach gear that's made with toasty textiles like merino wool, online now.

This all comes from a water-loving gent in Northern England—a place that knows a thing or two about inclement coastal weather. Also: a place with direct access to one of the rarest and fluffiest breeds of sheep in the ovine kingdom. This bodes well for your body.

Because before your next oceanfront clambake or trip to Maine (you're bonfire-ing in all 50 states this summer), you'll stop by the site. You'll acquire a surprisingly thermal striped polo, and maybe a waffle-knit sweater for good measure. Then, you'll go about your lobster-roll-gorging, steamer-eating business. Except you'll be warmer than 99% of the people around you.

And wicking far more moisture than usual.