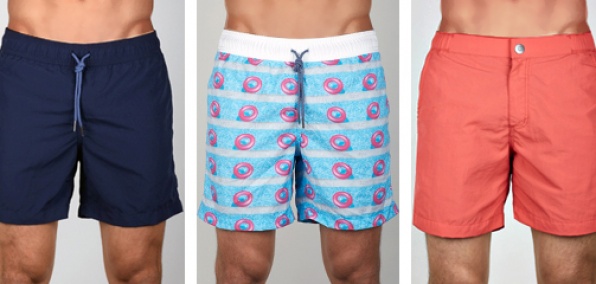 Australia.

Great continent.

Great reefs.

Good talk. Now let's talk about what it just did for your thighs instead.

It did Venroy, a finely tuned boardshortery out of Sydney making some unrepentantly high-quality swim trunks for your lower half, shipping to US shores now for the first time ever.

Smallbone and Venturi. Those are the last names of the two Aussies behind this stuff. They spent most of their lives basking around beaches and surfing until they finally realized their calling: having great last names. Also, boardshorts.

And about those. They're all hand-tailored. They're all built to last an inappropriately long time. And the thigh-exposure levels... well, those are pretty perfect. Which means maximum flexibility during any human-pyramid and/or sitting-there-looking-splendid scenarios you may find yourself in this summer. And you've got all sorts of colors, from emerald to terra-cotta to Iranian tile (which isn't technically a color, but you'll allow it).

So here's what you do. You get in there, you find whichever shade of honeysuckle speaks to you, and then you tell them to ship it across the ocean to your doorstep. And when that day comes, you'll reenter the world a more glorious version of your half-naked self.

Or at least a more honeysuckle version.