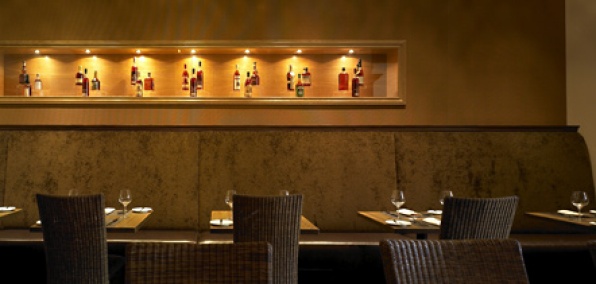 A lot of brasseries and tapas bars have opened up lately, and while it's something we can get behind, sometimes it's good to have a backup that bucks the trend.

A restaurant that's more down home—or at least down South—something with a menu along the lines of fried chicken, shrimp and grits and a few splashes of bourbon.

Welcome to Picán, your new New Orleans-inspired restaurant and bourbon bar with a California kick, opening Monday steps from Oakland's Paramount Theatre.

Picán brings some good old Southern hospitality, along with a hint of Cajun, Creole and Caribbean influence, to our shores—all the way down to the faux alligator wall coverings, the largest collection of handmade, single-batch bourbons west of the Mississippi and Southern Foie Gras (pan-fried chicken livers with Benton's smokehouse bacon).

The whole space has a Rhett Butler, Southern manor vibe to it, so be on your best behavior. And while the velvet banquettes and soaring ceilings with cascading drapes suggest that sort of old-school date night, the private Bourbon Room is what you'll want to reserve to enjoy a few cigars and swigs of bourbon with the gents.

Because that never gets old.