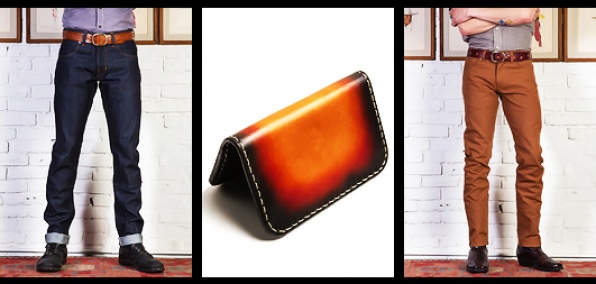 Norm.

Great name. Rockwell. Schwarzkopf. Guy from Cheers.

Also, the fella making your next pair of pants...

Meet Norman Porter, a small but sturdy purveyor of tough-as-nails pants and lovingly made leather goods in Philadelphia, online now.

The Philadelphians behind this stuff: a no-nonsense trio of friends, two of whom call Norman their grandfather. They found an empty warehouse, acquired some criminally soft leather and Japanese denim, and went to work. The whole line consists of two things: leather and pants. (Although... nope: no leather pants.)

So head to their website. Take it all in. You've got leather wallets and belts they've cut, dyed and sewn with their bare hands. As for the jeans: it's denim in its most elemental form. The kind of raw, selvage creations you could see yourself felling a redwood in. Or fixing a '74 Mustang in. Or just standing around and looking impeccable in.

And should you require something with less denim but equally pants-like, they've also got a great pair of duck canvas trousers.

Nice to see ducks doing something other than being delicious for a change.