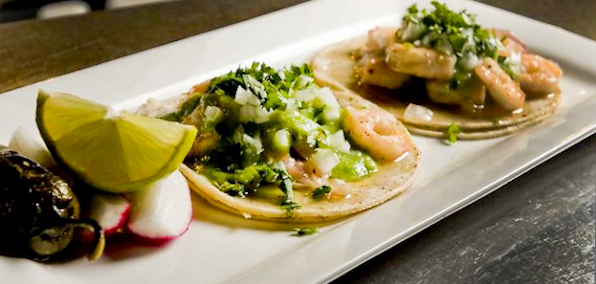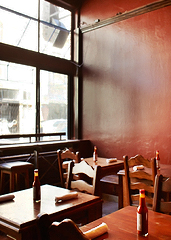 So hey... Cinco de Mayo.
That's happening Sunday.
Better get ready.
Better start eating tacos and wearing sombreros and doing hat dances and saying, "Ay, ay, ay."
Minus everything but eating tacos...
Celebrate the Mexican army's victory over the French at the Battle of Puebla (so... Cinco) at
Pisto's Tacos
, a street-style Mexican joint slinging Tijuana-style tacos, pork tamales and 40 magnificent beers by the bottle, opening Thursday in North Beach.
It's okay to get a little excited. After all, we're talking about beef tongue tacos and baja burritos here. But don't get
too
excited. It's... casual. Tiny bar. Few tables. Counter by the windows overlooking Grant Street.
The kind of place you'll swing by for a quick hit of carne asada and general Mexican conviviality. Walk in, survey the terrain and look for the friendly face behind the counter. Approach that face. Ask it for some tacos (Yucatán sausage, al pastor, carnitas, pollo asado, shrimp...). Maybe some ceviche or oysters on the half shell.
Oh, and beer. Don't forget to drink some beer. They've got a bunch of it. Anything from Mexican staples like Negra Modelo to a random selection of Asian brews like Sapporo and Asahi. Not to mention plenty of wine on tap and agave margaritas made with triple shots of a wine-based tequila.
Hey, liquor licenses don't grow on trees.