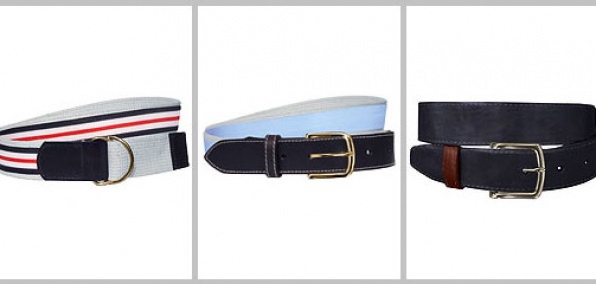 Bruce Lee once said something like, "The only thing belts are good for is holding up your pants."

Sage words.

We'd like to simply add, "And they're even better when you've designed yours with the people who have made belts for an Obama."

Speaking of which: meet Belt Craft, an NYC-based outfit for creating one-of-a-kind belts, and even profiting from them, online now.

Man, you love belts. You must, owning as many as you do. Thus, the ability to dream up your very own design and have it shipped to you is a pretty sweet deal. Especially when it's facilitated by a 35-year belt-making veteran who has crafted belts for Madonna and Michelle Obama.

You'll start by looking at your waist. Next, go to your computer and pick your chosen material (leather, suede, cotton). Then, select everything from the belt width to the buckle color and shape. (You've always leaned to the square roller.)

After your masterpiece is complete (go ahead, gloat over that new pants size after a winter of boxing), it will arrive in a few weeks. Oh, and if you decide to have your belt listed publicly on their website, you'll earn $2 every time someone buys your design.

Let's hope they don't live in your building. Could get awkward.