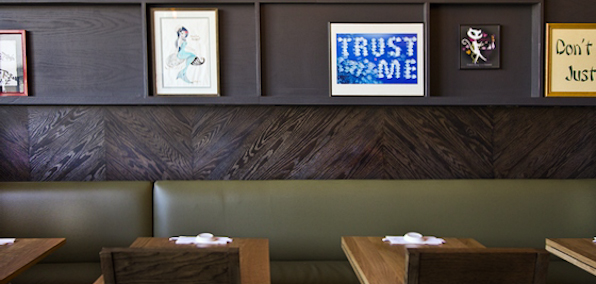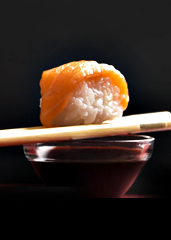 While you were distracted with
Bates Motel
or whatever, a new Beverly Hills sushi spot called
Nozawa Bar
suddenly came into existence—and it's kind of a huge deal. Below: only the five most important facts.
1. It's a secret sushi restaurant... behind another sushi restaurant.
You'll walk into what appears to be another Sugarfish—that handful of sushi joints from the man behind the late, great Sushi Nozawa. Only at this one... there's a discreet back room in the corner. Go there.
2. There are just 10 seats inside.
It's a simple, clean-lined space—think sparsely decorated dinner party, if you go to the kinds of dinner parties that have chefs like Osamu Fujita in the kitchen. (He and Chef Nozawa have been chummy for 30 years. This room is Fujita's show.)
3. Two lunch seatings, two dinner seatings.
If you're late, you're late, and you've missed a course. So... don't be late. Meet your date for a pre-drink at the Montage, right across the street. Even if your "date" is, like, Katzenberg.
4. There's no menu.
You're all getting the omakase experience, each course served simultaneously to everyone—near-endless plates of nigiri and sushi based entirely on what's good at the markets that day. It inspires a certain sense of camaraderie, which, always important in a meal.
5. You... need to get a reservation.
That's pretty much it on that one.