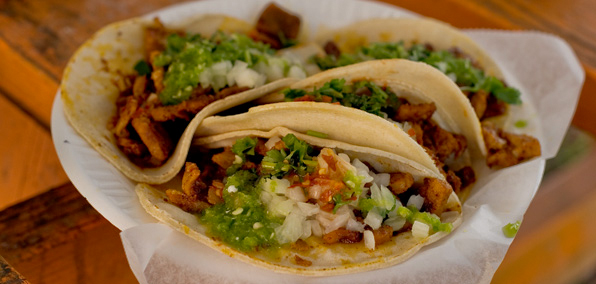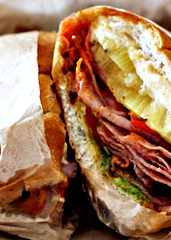 You're about to disappear.
Go rogue.
Become a blip on no one's radar.
Don't worry, though... you'll just be eating burritos and tortas and stuff.
And you'll be doing it at
La Ciudad de México
, a blink-and-you'll-miss-it Mexican joint slinging burritos, tacos, 14 different kinds of tortas and... okay, so it's Mexican food, now open in the Inner Richmond (told you no one would find you).
Nothing to see here. Just a little Mexican oasis tucked smack in the middle of all those Chinese, Burmese and Japanese restaurants. That word "little," though. Don't let that word escape you. It's no bigger than a jockey in there.
Look for the bright-yellow-and-orange facade near the corner of 6th and California. Then look for the crowd. Then approach the cash register, tell your stomach to stand down and start ordering tortas.
Chorizo-and-egg ones
. Pulled-pork ones. Hawaiian ones with smoked ham and pineapple.
They've got all the standard Mexican options, too. Old-world versions like quesadillas with grilled cactus or chicharrones. Tacos al pastor. Huge menu. You'll do well here.
And unless you can find a seat at one of those two small tables out front, you'll also do well to call ahead and take your provisions back from whence you came.
Which is hopefully a Night Ranger concert. But probably your office.