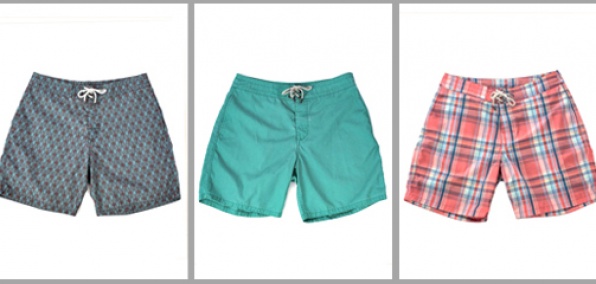 This is how it starts.

The colorful pants. The occasional margarita. The sudden urge to put DJ Jazzy Jeff and the Fresh Prince's "Summertime" on repeat.

Yep, it's time to celebrate finally filing your taxes. Oh, and summer's almost here.

So you'll want to familiarize yourself with Faherty Brand, a new line of beach-friendly gear from a Ralph Lauren vet and his brother, declaring an endless summer right... now.

It all started when two twins—Mike and Alex—conspired in the womb (we assume) to create the Platonic ideal of shorts. Mike learned to design, spending time at RRL. And Alex learned to... make things profitable, spending time in finance. And now their twin powers have combined to create those shorts. (Oh, and to save the world by making them with recycled bottles, but let's focus on the shorts.)

You've got three options. First, the trunks: all sewn at the scientifically optimal length of thigh exposure. Second, the boardshorts—in case you plan on surfing. And finally, "all-day shorts": a rare breed of subtly handsome things you can wear from the beach to the golf course and back again without ever changing clothes. (Well, maybe put a shirt on during golf.)

And while it's shorts-only right now, they'll soon unveil a full selection of organic T-shirts, button-downs and pants.

Which is great if you're into the whole "shirts and pants" thing.