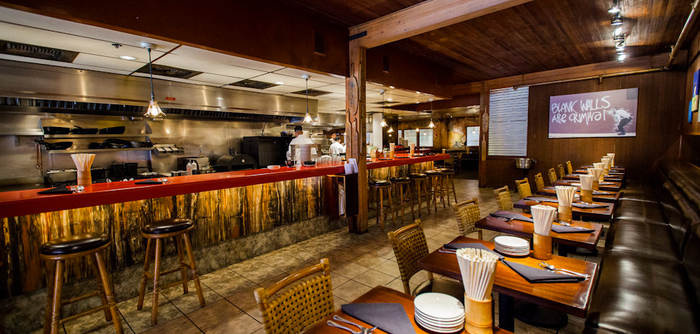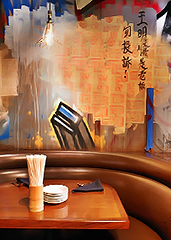 Eighteen years is a long time.
Long enough to make a really good scotch. Long enough for a human child to turn into a human adult. And, apparently, long enough for chef Alex Ong to decide it's time to shake things up at his Union Street institution.
And then came
Hutong
, the glorious reimagining of Betelnut and Chef Ong's ode to the back alleys and side streets of Asia in the form of kampachi-sashimi-and-jalapeño-vinegar-lamb-belly deliciousness, opening Monday in Cow Hollow.
Herewith: what was then and what is now...
Then:
Posters of Betelnut beer girls and red silk hung from dark wood walls. May as well have been the set of a 1930s Shanghai film in there.
Now:
Walls plastered with graffiti, newsprint and Chinese call girl ads. So... casual.
Then:
Unattached comely people quaffing tiki cocktails garnished with pink umbrellas.
Now:
Unattached comely people quaffing classic cocktails with five-spice and yuzu in them. You see, the cocktails are classier now, and... never mind.
Then:
Chef Ong's famous Szechuan green beans. And a bunch of other stuff.
Now:
A secret, unwritten menu of Ong's personal favorites. Just ask and you shall receive. Don't worry, though,
the green beans aren't going anywhere
.
Seriously, don't worry.