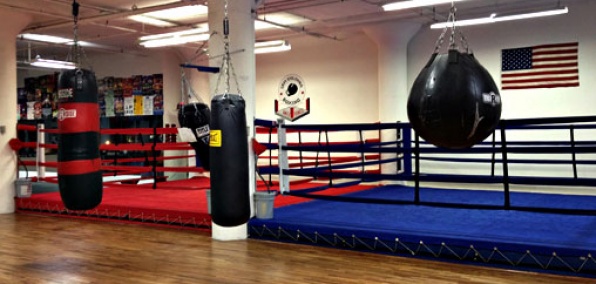 Well, you've made it to another Friday without busting anyone in the chops.

Let's do something about that.

Welcome to Sam Colonna Boxing, a gritty, old-school fighting facility (which has the added benefit of being brand-new), now open in Brighton Park.

The name on the marquee belongs to the legendary Chicago boxing coach who built his career by training fighters like Olympian Andrew Golota at places like the hallowed Windy City Gym. Some call him the best boxing trainer and cutman in the city. We won't argue until we've had a few lessons.

Inside, it's the kind of place where Mickey Goldmill would feel comfortable. Vintage fight posters on the walls. A couple regulation-size rings. Heavy bags. Speed bags. Some free weights. A few treadmills. Well, that's basically it. You want to punch a side of beef, Rocky Balboa, bring your own.

You can come here to slim down by sweating your way through various intro classes and boot camps. But you're here. You might as well learn to kick someone in the face. They're offering a full roster of classes in boxing, MMA and muay Thai. If you need more advanced training, book a lesson with Sam himself to help you improve your right hook.

We have complete confidence in your left.