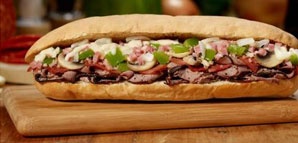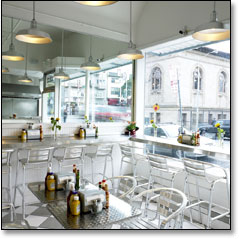 It's a fact: This time of year, willpower is at an all-time low.
So it's no use fighting the flowing food, booze and general indulgence of the holiday season. Start with the food:
Phat Philly
cheeseteak joint is now open in the Mission.
As you probably guessed from the name, this isn't your go-to locavore hangout. In keeping with the traditional Philly cheesesteak custom, Phat Philly knows the bun is the key ingredient, so he has the iconic, soft and chewy Amoroso rolls shipped direct from Philadelphia.
Take your pick from eleven meaty options—including everything from the
Classic Philly Cheesesteak
to the
Chili Philly
or
Pizza Steak
—on seven-inch rolls, with the super-sized foot-long available in the new year. Then load up your cheesesteak at the pepper bar, where you can also find sweet-and-spicy giardiniera (direct from Chi-town) and your basic Tabasco, Tapatio and Cholula (we are in the Mission after all).
If you're feeling extra gluttonous, order up criss-cut fries doused in house-made cheddar beer sauce and grilled onions, and pair it with a pint of Newcastle.
You can save your resolutions for next week.