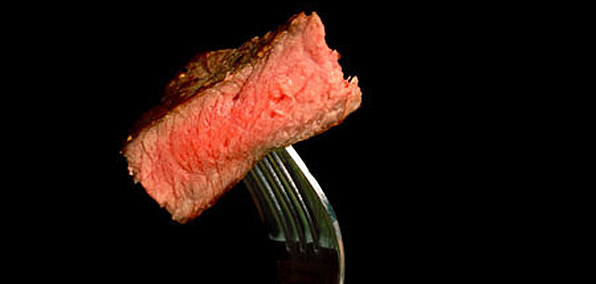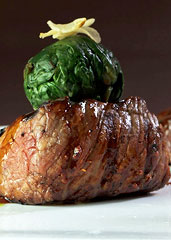 Sometimes you wish your office were more like a Japanese cattle ranch.
We know. Random thought.
But hear us out: you'd get daily massages. Beer (sometimes sake) at every meal.
You're the cow in this scenario, by the way.
Anyway. We digress. The point is: after two long years sans authentic Japanese Wagyu, it is once again within your grasp...
Presenting
Miyazaki Wagyu
, arguably the tastiest and best marbled beef the world has ever seen, on the menu now at 5A5 in Jackson Square.
See, for the past two years, there's been an embargo/ban on Japanese Wagyu beef imports into the US. We'll spare you the legal mumbo jumbo, but let's just say now it's been lifted. And the beef connoisseurs at 5A5 just called to say they've got their hands on a sh*t-ton (technical term), and they're bringing it to your plate.
So while the Australian equivalent or the American-style Wagyu (and a few jaunts to Tokyo) might've tided you over, it's time for the real deal. It's the stuff that's a bit fattier. More marbled. Melts in your mouth, like butter. That stuff.
Right now, you can order it in 4-, 8- and 12-ounce portions in cuts ranging from a filet to a rib eye. They're also doing a tasting platter where you can compare and contrast the various steaks like you would in a flight.
They're all good, though. They're definitely all good.