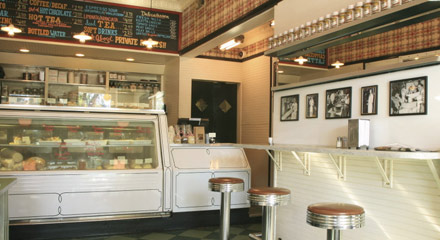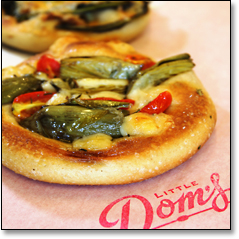 So you're on the Eastside. It's not exactly the Bronx.
But you can now get a taste of that Bronx vibe via panini, prosciutto and a meatball sub or two—
The Deli at Little Dom's
soft-opens today.
You'll find the small spot right next to Little Dom's, with a separate entrance but a shared phone number, address and feel. (Think Bronx meets Italy meets your grandma's favorite antique store—everything's salvaged.) Drop by for some take-home salami from the '30s deli case, or grab a stool for your savory focaccia (it's kind of like a small pizza),
Roasted Pork Po-Boy
or
Hot Italian Sausage with Roasted Peppers and Provolone
. And nobody will mind if you show up with your chessboard and your grandpa to fuel your sidewalk game with a couple espressos. (Hey, it's the holidays and he's got some good stories.)
After hours, the small vintage-except-it's-new space transforms into an unusual private-party spot, and they can bring in the beer and wine from Little Dom's.
Perfect for that wild meatball-sub blowout you've been planning.