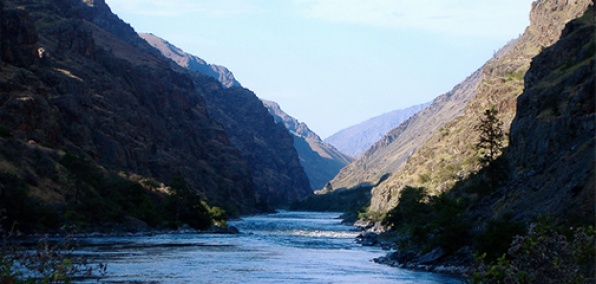 Rivers: you can't get enough of 'em. Doesn't even matter what kind.

Favorite Springsteen album: The River.

Favorite acting Phoenix: not Joaquin.

And among "things that run through it," you'll take "a river" every time.

Point being: you're gonna love this...

It's Rivers of the West, a rugged Pacific Northwest exploration from the spartan confines of a luxury yacht, embarking later this month and in October.

If Lewis and Clark had upgraded to first class, it would've looked like this. A week of working your way through the wilds of Idaho, Washington and Oregon, complete with onboard hot tubs, winery tours and... very little effort on your part.

It's about communing with Mother Nature. You start in Idaho, where they take you to your vessel, the 120-foot Safari Quest. There, the crew is waiting with dinner and champagne. Classic nature-communing.

From there, it's a day jet-boating through Hells Canyon here, an afternoon of Washington winery tastings there. Also: kayaking and fishing. If you're into bird-watching—first: how delightfully quirky of you. Second: you'll have a full day near McNary Dam to spot snow geese, tundra swans, canvasbacks and other fowl that sound like minor-league hockey teams.

And just when you think you can't look at one more breathtaking 500-foot waterfall, you'll disembark in Portland.

Oregon. If you're in Maine, you've done something wrong.