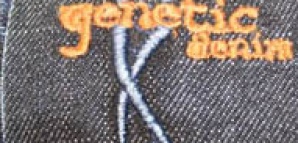 If opening a bar/lounge/restaurant in the MPD is so 2004, then 2005 is all about starting a high-end denim line—so, just when we thought we couldn't possibly stomach another new pair of jeans comes the launch of Genetic Denim, a refreshingly simple concept and a fitting final upgrade to your '05 wardrobe.

The founders of Genetic are Shaun Hurley, Scott Sartiano (who also owns Butter) and Ali Fatourechi. The latter two gentlemen won your admiration for dating the twins Olsen, and all three have been known to roll with Jay-Z, Diddy, Lindsay and Sophie Dahl. Translation: Your jeans will not only fit well, they'll also immediately up your street cred.

But the real reason we're into these duds is because we understand them. They are straightforward and comfortable: The washes work well with just about anything, and there are just three (not 37) fits to choose from. No crazy selvedge here, no custom cuts, embroideries, Japanese washes, textures, patterns, patches or other details that men were not genetically programmed to understand.

"Genetic is about the person who wears the jeans," says Fatourechi.

Though we don't fully know what that means, if we can start '06 by understanding our jeans, we're in.