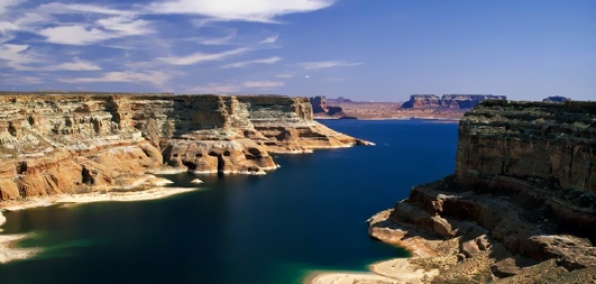 Pick a number between 1 and 10.
It's 9.
You picked 9.
And even if you didn't, you did now.
Because that's exactly how many days you're about to spend road-tripping through the Southwest on the back of a motorcycle.
And yes, there will be Vegas...
Get your motor running for
Wild Hogs
, a 2007 box office smash starring William H. Macy and John Travol... wait, wrong one. This one's a nine-day motorcycle journey through the canyons, lakes and casinos of the Southwestern United States, taking reservations now for October 20.
Think of this as... well, think of this as glorious. Because that's exactly what it is.
Your journey
begins, as most good ones do, in Las Vegas. You'll grab some dinner, get briefed on your itinerary and spend the night at the Bellagio. Or on a craps table. Or in a DJ booth.
Either way, at 8am sharp, a car will whisk you away to the hog-rental place. At which point you will rent a hog. And take off. You'll ride through Hoover Dam and Zion National Park. You'll ride through Moab and Lake Powell. You'll even spend some time traversing the North Rim of the Grand Canyon.
And as for your accommodations... let's just say that plenty of spas, martini bars and hot tubs are involved.
We trust you know what to do with those things.