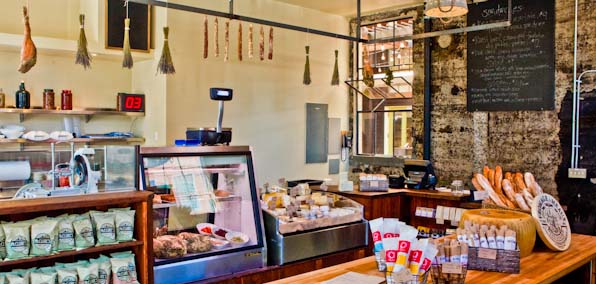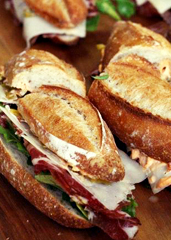 Hi. Welcome back. We hope your weekend was full of ice-cold beer, delicious meats and
patriotic fervor.

And if it wasn't, well... this weekend will be.



Welcome to Salumeria, a new temple of Italian deliciousness from the Flour + Water guys, opening
Thursday next to Central Kitchen. (And yes, your patriotic fervor now extends to all things Italian.)



This place once was the icehouse of an old sausage factory (which was technically German, but let's not
quibble over meaningless details). And now: it's a farmhouse-looking place filled to the rafters with
meats, cheeses and the like. We mean that literally—you'll find salami and herbs hanging from the
rafters of a ceiling made with reclaimed flooring from an old gym. (We'll assume they disinfected
it.)



You're here for two things. One, pick up edibles for an at-home dinner date. We're talking handmade
pastas and sauces, plus housemade meats like coppa and prosciutto. Pro tip: keep an eye out for the
once-illegal ibérico ham from Spain, and possibly a full-on butchery component sometime in the
future.



The other: eat and drink. Pastries and coffee for breakfast. Roast beef on a pretzel roll with a beer from
Central Kitchen for lunch. Spit-roasted rabbit and a bottle of rosé for dinner. And, in a few months,
brunch-type things for brunch.



No word on linner.