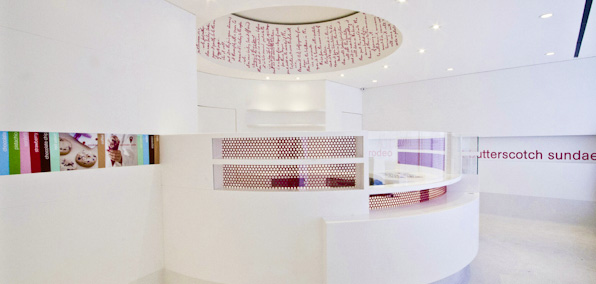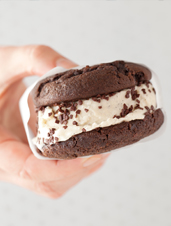 You're not usually one to get all riled up about cupcakes.
Usually.
But it's so nice out. You want ice cream. And if, hypothetically, somebody were to take that ice cream and put it between two cupcake tops...
You might kind of want to put that in your face immediately.
And right on cue: introducing
Sprinkles Ice Cream
, an old-fashioned ice cream parlor that just might revolutionize the ice cream sandwich, opening Thursday in Beverly Hills.
So yeah, Sprinkles. You've heard of it. You may or may not have made a 3am run to their cupcake ATM to make someone in your bed happy. But now... now is your time.
You'll find the new ice cream shop right next door to the cupcake mecca (and that ATM), and it looks... like an ice cream shop: a clean, simple spot with swaths of bright white and penny tile. Step up to the counter and you'll see flavors from classic vanilla bean to salty caramel to Cap'n Crunch—the obvious choice when they open at 10am.
You can get it in a sundae, in a float or in a red velvet waffle cone. All of which is fine and good. But really, you'll probably want to ask them to take that ice cream and put it between two red velvet, vanilla or dark chocolate cupcake tops from their neighbors.
Vastly better than a cup of sugar.