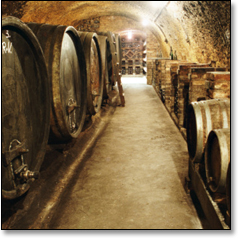 Ice. Dry. Blueberry.
You've seen a lot of beer in your day. And yet, your mind is still open to new ones.
Or, old ones.
Introducing
Fossil Fuels Beer
, a brew that's made using 45-million-year-old yeast found in an ancient, amber-encased Burmese bee—filling your pint glass now at two NorCal breweries.
It all started when a Cal Poly microbiologist discovered these ancient microorganisms in hopes of inventing the next penicillin. But when he realized they had similar qualities to modern-day brewer's yeast, he turned his attention to beer. (As we all eventually do.)
If you like a beer with an added layer of complexity, a slight spice with subtle tropical fruit notes, you'll like these. Head to Guerneville and try Stumptown Brewery's latest,
Fossil Fuels X.P
. The "X.P." stands for experimental, since the yeast is wild and produces a boundary-pushing pale ale with hints of clove, lemon and ginger.
Or head east to Kelley Brothers Brewing Co., where they've just tapped their Fossil Fuels-enriched
Crossroads German Wheat
, a Hefeweizen spinoff that's fruitier and nuttier than the classic version. They've also got it by the growler, so for $17 you can enjoy it from your fridge until the beer reaches the city.
Which is only a matter of time.