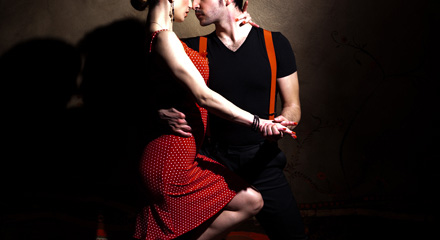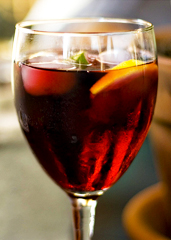 Friendly observation: you better start thinking about this whole Valentine's Day thing.
You're going to need something just classic enough to hit all the usual notes—dramatic spaces, candlelight, mood-setting drinks—while still throwing something unexpected in there.
Allow us to suggest tango-ing.
Presenting
Eastern Market Tango
, taking members and walk-ins now for their confabs of sexy dancing and sangria, happening every Thursday and the first Saturday of the month at Eastern Market's North Hall.
You've undoubtedly been here for the daytime produce stands and flea markets. This is the opposite of that—you'll enter to find the huge, 100-year-old room lit up in red with cocktail tables ringing the dance floor.
Now, if you're new to the dance of love (watching
Scent of a Woman
doesn't count), you'll want to arrive early and get out there for a lesson from professional Argentine and Russian dancers. (Go on, wear a vest.)
And since you learn quickly, you'll ask the bartender (he's from Wisdom) for a sangria and wait for the milonga to begin, the freewheeling portion of the evening when you can match steps with the international talent until 1am on Thursdays, 2am on Saturdays.
Word of warning: they may clear the floor for an occasional demonstration, but if you ask nicely, they might also dance with you.
If you have a mustache, that can't hurt.