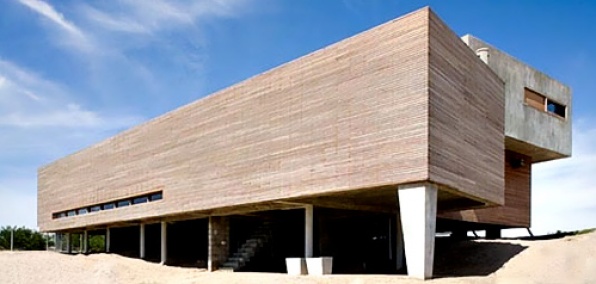 New Year's presents a tough choice:

Celebrate.

Or jet down to South America and then celebrate.

Actually, it's not that tough at all...

Welcome to The Clubhouse: Punta, a new seaside hotel in Uruguay, taking reservations now.

For the good part of the year, this will be merely a laid-back villa where like-minded jetsetters can get together and take a load off—and you can rent out the whole thing at once.

But for 11 precious days—December 29 through January 8, which just so happens to include the height of local party season and something called "New Year's Eve"—they'll be throwing open the doors for you to book hotel-style. And they'll also have a few special events: nighttime tango parties, DJed BBQs on Sunday afternoons and the occasional poolside poetry rendition by an opera singer from the Colón Theatre. You know, the usual.

Regardless of when you go, you'll also have access to a private deck overlooking the beach options below (including the appropriately named Bikini Beach). And you can hit the nearby town of José Ignacio (think: Saint-Tropez without the French) for sunset mojito-ing.

Your favorite kind of mojito-ing.