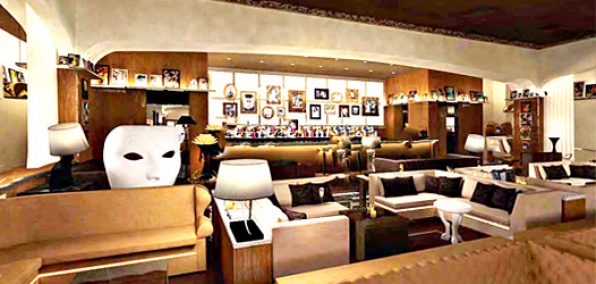 Certain phenomena are best left unexplained.

Beginner's luck. The silent communication of dogs. Tim Tebow.

Also: the hypnotic pleasures of a well-choreographed fountain show.

But perhaps these Bellinis will lend some insight.

Welcome to Hyde Lounge Bellagio, a new cocktail-happy date perch, opening New Year's Day under the Bellagio Fountains.

As always, festivities begin at dusk with a balanced Las Vegas breakfast (handmade cone-shaped wontons stuffed with ahi tuna tartare and strawberry Pop Rocks). Your table: the banquette at the center of the patio facing Lake Bellagio. Your scene: a light dinner with the cast of Swan Lake under the famous romance-spewing fountains.

You'll pass around small plates from Osteria del Circo (the hotel's Tuscan restaurant), but not so aggressively that you forget to flag down the tableside mixology cart. This is the point where you ignore warnings from your table and demand a Diet Coke and Pop Rocks martini. Shaken.

If things progress (and judging by your bravery, they will), you'll head upstairs into what feels like the well-worn study of an Italian villa. From the plushier and more secluded confines of a bookshelf-encased leather couch, you'll pick apart the wine list, drawing from the Bellagio's 60,000-bottle wine vault. Or you can just stick to the seasonal cocktail menu.

White Russians are how you know it's still winter.