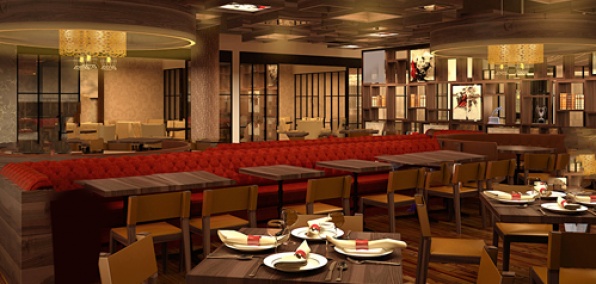 This is a cocktail town.

Always has been.

But still, beer: you ought to have a guy for it. Just in case.

Scratch that—let's go for a whole shrine.

Presenting Public House, a welcoming new gastropub that treats beer, cognac and whiskey with the due care they deserve, opening New Year's Eve in the Venetian.

Now when you kneel down at the banks of the Venetian Canal (as per your highly superstitious pre-bingo-night routine), you'll behold an unusual sight: a tony spot to kick off your night with a familiar drink. (There'll be ample time for rattlesnake venom and club soda later.)

This is a sit-down kind of a place. So... sit down. Then expect a table visit from mustachioed beer baron Russell Gardner—Nevada's one and only certified beer cicerone (think of a wine sommelier, but for beer). Using his PhD-level expertise, he'll help you find the perfect brew to pair with your steak frites, drawing from 24 taps flowing with hearty lagers, rare pilsners, oak-barrel-housed cask beers and rotating flavors from two of the state's three lone microbreweries.

Finally, when you're ready to work into a state of cocktail-ness for the night, you'll duck into a climate-controlled back room to sample 40-plus whiskeys, bourbons and cognacs hailing from all over the world.

Well, don't sample all of them.