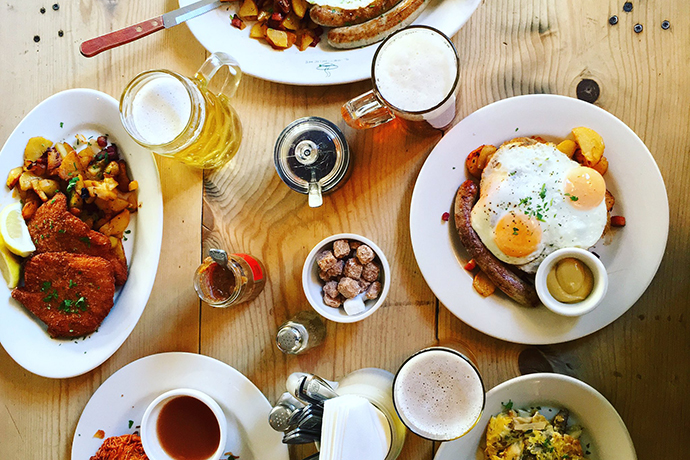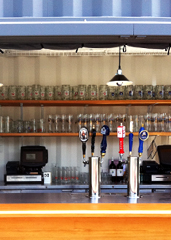 So it's still October.
Yet Oktoberfest has come and gone. Hmmm.
There's probably a very precise and rational explanation for this, but we'd be happy with a work-around.
Like scrapping the monthly stuff and turning it into a year-round thing...
Introducing the Biergarten, San Francisco's first and only open-air beer garden, opening in the Hayes Valley Proxy today at 3pm.
Now, you might be huddled next to a heat lamp at this very moment, wondering how they're going to pull off an outdoor beer garden through rainy season, or a fog-ridden summer night for that matter. But let us remind you: it barely drops below 50 degrees in this city. And beer has warming qualities.
With 18 years under their belts, the guys at Suppenküche are the logical crusaders of this cause. So naturally, you'll get to enjoy a healthy rotation of six beers, poured by the liter and half-liter, at long benches and tables imported from Regensburg.
Basically, you'll slip past the chain-link fence and walk up to the shipping container turned bar to order steins of their dwindling supply of Oktoberfestbier, or whatever dunkel they have on tap. You'll also order food here, like bratwurst with sauerkraut or a Charcuterie and Butter Sandwich served on a pretzel knot.
Expect things to be a little ad hoc early on, in terms of dealing with the weather. Our prediction: heat lamps will be making their appearance at some point.
Until then, do as the Germans do and get more beer.