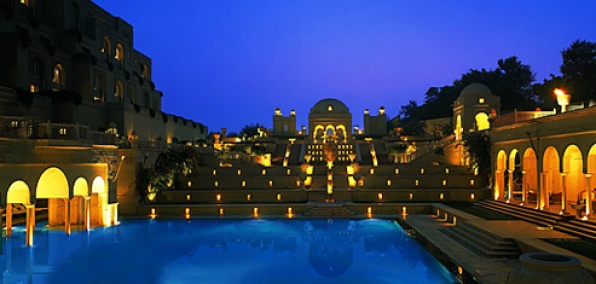 Splendor. You're into it.

Great pyramids. Majestic waterfalls. Resplendent sunbathers.

But deep in your soul, you've always wished it wasn't so much work to track it down.

Introducing The Most Perfect View, a new site that finds the world's greatest views and the hotel rooms that overlook them, online now.

Take every great vacation story you've ever heard, every guidebook you've ever seen and every National Geographic–worthy, impossibly panoramic vista shot ever snapped and roll them into something useful—and you've got this site, which helps you see it all from the delirious, high-thread-count laziness of a hotel room.

It's simple. Choose a part of the world—say South America—and they'll give you a list of hotels with rooms that gawk at the Chilean Atacama or the Uruguayan coastline. You'll read a little bit about the room—what you can expect to see and do (in case you have any ridiculous ideas about leaving the room)—and book it. Cut to a few months later. You're staring breathlessly off of Punta del Este, cataloging rare sea creatures, eating dinner and dessert truffles, and entertaining a couple new friends who speak a sultry blend of Spanish and Portuguese.

It was gracious of you to let them partake in the view.