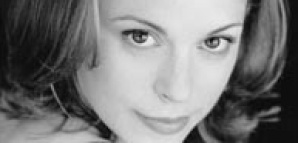 Cab fare to restaurant: $9. Overhyped dinner for two: $245. Cocktails at the latest "it" bar: $75. Never having to spend this much time and money just to discover that she's an Amway-selling Scientologist: priceless. VIP Life is a matchmaking service for those willing to make a serious investment in more selective dating ($5,000 buys 3 months of service).

Founder/matchmaker Lisa Clampitt pairs you with women who are "exceptionally attractive, in great shape, educated and sophisticated." Each woman is put through a rigorous pre-screening process to ensure that she is qualified. Lisa's background in social work (including a stint at Bellevue) is handy for weeding out the less than sane.

At Lisa's 5th Avenue loft, we checked out the goods. We half expected to see blurry Match.com-type photos with vague descriptions ("I like sunshine") but instead we reviewed hundreds of 8x10 glossies, including a lot of knockouts—a young Russian model, an intriguing CEO, a stunning biker-chick and a blonde Ivy-League entertainment exec with commentary from Lisa, who has met them all personally.

Of course, you can rely on skill, fate and your impressive Barry Manilow collection to find romance. But if for any reason that fails, it's nice to know that true love is only $5,000 away.