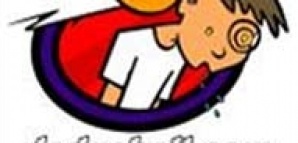 College crushes: Armed with a Facebook and some savvy investigating, you could stalk the object of your affection all over campus, conveniently bumping into her during her dance aerobics class.

In the big city, though, staging coincidental run-ins is impossible, considering how hard it is to just meet up with friends at the same club on a given night.

Not anymore with Dodgeball, a Friendster-meets-text-messaging service, which is fast becoming the city's next social networking craze.

Like Friendster, you and your friends sign up for free at the Dodgeball site and post profiles. Next time you're out having a drink and looking for action, text the Dodgeball folks, and they'll text your location to everyone in your online network within 10 blocks.

You can designate up to 5 people as "crushes"—should they check in nearby, you'll know where to find them. Dodgeball also helps you get there—text the name of a club or bar and you get a location.

Turning this vast metropolis into a more navigable and intimate social scene, Dodgeball gets the party to come to you—and if you're lucky, that party won't include anyone with a restraining order against you.