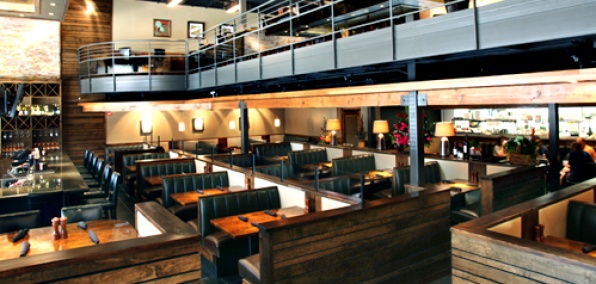 It's hot. Damn hot. Seriously, even your sprinkler called it quits.
And now that we have that out of the way, let's talk ribs.
Introducing
Rohst
, Greenville Avenue's bold entrance into the
Korean pork ribs
game, opening tomorrow in the old Greenville Bar & Grill location.
For those keeping score at home, this is the
second
restaurant to rise up from the ashes of the Greenville fire—though the original sign and the brick facade from 1931 still remain.
Inside, much has changed. You'll step into what looks like an ancient Korean temple, with stone and wood walls, oversized art from a Korean tomb and... five flat-screens. (Most Korean temples had HD.)
Here, you and your date have a few options: grab a couple stools at the center bar, slide into a low-lit black booth in the corner, lounge on the front brick patio or, come August, head to the sprawling rooftop overlooking Greenville Avenue. (Assuming she prefers to eat
Rib-Eye Cheese Steak Sandwiches
in 100-degree heat.) But the smart play is option five: a secluded table upstairs overlooking the bar. Just don't drop any
Korean Beef BBQ Balls
on the guests below.
As your date sips on a cucumber-infused vodka cocktail, you'll wrestle with a critical choice between eating with silverware (
Cross-Cut Short Ribs
) or ravaging your meal with your bare hands (
Rohst
Barbeque Pork Ribs
).
Which is barely a choice at all.