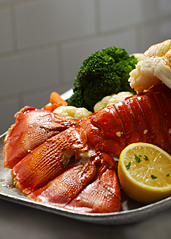 Monte Carlo. Macau. Atlantic City. Your Vegas backups all lack one thing: easy access from the Kennedy Expressway.
Rivers Casino
, opening Monday in Des Plaines, rectifies that. But before you go, we scouted the scene and ran the numbers. So to speak.
15.8:
Miles from your office (well, assuming you're the mayor of Chicago).
147,000:
Square feet of casino at your disposal.
29.93:
Percentage of those square feet devoted to gambling.
$100,000:
Max bet in baccarat.
$50,000:
Max bet in single-hand blackjack.
1:1:
Chances you have a buddy with a system.
3:2:
Chances said system is based on repeated viewings of
Rain Man
.
1,050:
Slot machines on the premises.
1:
Machines inspired by Patrick Swayze. (Yep, it's
Dirty Dancing
.)
100x:
Craps odds.
0.021:
House edge on 100x craps.
99:1:
Chances that anyone at the table really understands house edge.
6:
Restaurants and bars on the scene.
1:
Places where you can knock back a sidecar made with VSOP cognac, peach bitters and apricot jam (
Lotus
).
.5:
Ounces of Lillet Blanc in a Vesper martini, should a sidecar with apricot jam prove insufficiently James Bond-ish.
1:
Restaurants serving sautéed frogs' legs, Alaskan king crab and Chicago-cut steaks (Hugo's Frog Bar & Chop House).
$179:
Price of Hugo's appropriately named 34-ounce
Colossal Lobster Tail & Turf
.
179:
Monday's lucky number.