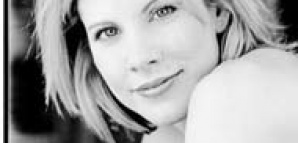 WHAT
: White Glove Elite, a unique NYC-based high-end house cleaning service started by actor couple Sarah and Jim Ireland (
pictured right
).


HOW:
WGE lets you select your cleaner based on their specific talent...cleaning talent, that is. (e.g., cluttered closet? Ask for an "
organizer
." Mold in your bathroom becoming self-aware? Ask for a "
scrubber
").
WHO
: The cleaning-impaired and anybody who's just too busy or lazy to dust (it's hard to watch
Entourage
while you're trying to get rid of mildew).
WHEN
: White Glove can work on short notice and will give you a follow-up call to make sure everything was satisfactory. They are bonded and insured, so if someone pulls a
De Niro's maid
and breaks or steals your stuff you should have some recourse.
HOW MUCH
: $22 an hour (plus tip) for occasional visits, with a minimum of four hours. Have them come every two weeks and the rate drops to $19 an hour.
WHY
: No one's quite sure why, but girls hate dirt and parents favor tidiness. Get better results when ladies come back to your place, and make mom and dad proud (
note: WGE does not guarantee success with the ladies or love from your family
).